Some publications
References
Translation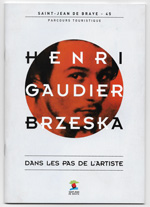 Henri-Gaudier Brzeska, dans les pas de l'artiste, livret accompagnant le parcours commémoratif du 100e anniversaire de la mort d'Henri-Gaudier Brzeska, avec le concours d'Isabelle Klinka-Ballesteros, conservateur en chef du patrimoine, 2015, diffusion locale, 30p.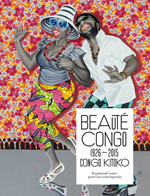 Beauté Congo – 1926-2015 – Congo Kitoko, Textes de Thomas Bayet, In Koli Jean Bofane, Michael De Plaen, Frédéric Lomami Haffner, Nancy Rose Hunt, Jean-Christophe Lanquetin, Elikia M'Bokolo, André Magnin, Dominique Malaquais, Pedro Monaville, Bob W. White et entretiens avec de nombreux artistes, Editions Fondation Cartier, Diffusion Actes Sud, 2015, édition française, 380 p.
ISBN : 978-2-86925-118-2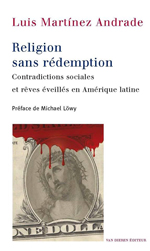 Luis Martínez Andrade, Religion sans rédemption. Contradictions sociales et rêves éveillés en Amérique latine, éd. van Dieren, 2015, 192 p.
ISBN 9782911087967​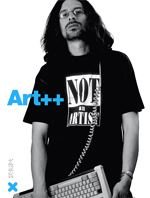 LARTIGAUD David-Olivier (dir.) et al.
,
Art++
, Collection Script, Editions Hyx (Orléans), 2011, French Edition, 456 p.
ISBN: 978-2-910385-51-4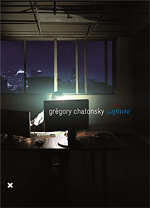 JOYCE Michael et al.
,
Grégory Chatonsky, Capture
, Collection O(x), Editions Hyx (Orléans), 2010, Bilingual Edition (French/English), 192 p.
ISBN : 978-2-910385-65-1
TREJO Fernando Segura M. (EHESS), « Le football comme forme d'intégration et d'insertion sociale » – Le championnat inter-associatif de lutte contre l'exclusion sociale et l'équipe de France à la Homeless World Cup, Agence de l'Éducation par le Sport et Salvemos al Fútbol, 2009.

Awaiting publication
MARTÍNEZ ANDRADE Luis (EHESS), Le centre commercial: figure paradigmatique du discours néocolonial. Racisme et pouvoir en Amérique Latine
First Price at the « International Essay Writing Competition: Think Against the Tide »,
Published in Mexico and Poland – awaiting publication in France.

MATHIEU Jean-Pierre, REYES VOIRGARD Mariela (Université de Laval), Formes Géométriques : sous l'aspect de la théorie des angles privilégiés – Perspectives pour l'optimisation des formes virtuelles.

Revision